Simulacro de participación y violencia simbólica (Pablo Schleifer)
Palabras clave:
participación, violencia simbólica, medios masivos de comunicación
Resumen
El objetivo del presente artículo es indagar en ciertas prácticas del campo mediático que tienen por objeto, no siempre explícito, compensar simbólicamente la usencia de espacios de participación real; estas prácticas, que implican una llamada al orden instituido, generan un sistema gobernado por la violencia simbólica. Por ello, se retomarán a lo largo del texto algunos de los conceptos centrales de Pierre Bourdieu, así como también se recurrirá a aportes de Maria Teresa Sirvent y de Diego Rossi.

Abstract

This article assesses certain media practices that have the aim, although not always explicitly, of compensating the lack of real participation. These practices, that involve a call of the established order, generate a system dominated by symbolic violence. In order to do this, the article makes uses of key concepts and notions developed by Pierre Bourdieu, María Teresa Sirvent and Diego Rossi.

Résumé

L'objectif de cet article est d'examiner certaines pratiques du champ médiatique dont l'objet, pas toujours explicite, est de compenser symboliquement l'absence d'espace réel de participation; ces pratiques qui impliquent un appel à l'ordre établi, engendrent un système gouverné par la violence symbolique. Pour cette raison le texte reprend certains concepts majeurs de Pierre Bourdieu et féra appel aux apports de María Teresa Sirvent et de Diego Rossi.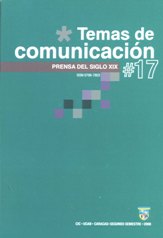 Cómo citar
Schleifer, P. (1). Simulacro de participación y violencia simbólica (Pablo Schleifer). Temas De Comunicación, (17), 191-209. Recuperado a partir de https://revistasenlinea.saber.ucab.edu.ve/index.php/temas/article/view/364